INSTALL AND CONFIGURE SS IPTV ON SMART TV SAMSUNG AND LG
HOW TO SS IPTV PLAYLIST DOWNLOAD ?
To download your own ss iptv playlist, open the app and click the Settings button on the Home screen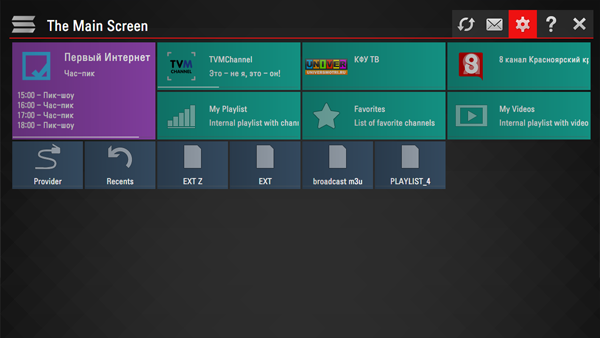 The application supports two options for downloading playlists to choose from:
The download on the link (external playlists)
Download on the single code website (internal playlists)
The user can have any number of external lists and only one internal list live and VoD on the threads.
To download the link, log in to the Contents section of the Preferences screen, select the External Playlists subkey, and click the Add button. Enter the name of the playlist and reference in the corresponding field, and click the Save button.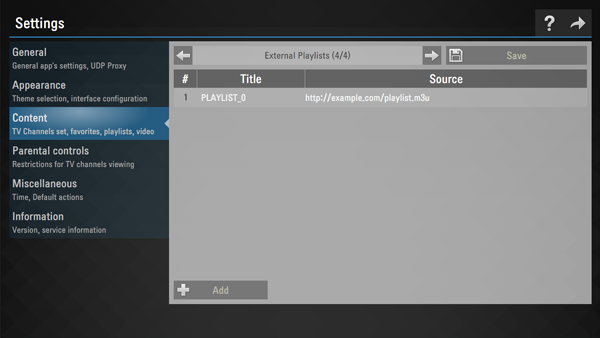 Tile of the external list is displayed on the main screen of the application, the download of the playlist will be performed every time you press this tile.
Warning :
To download the external list on some TV models like ss iptv samsung smart tv and ss iptv lg smart tv , you use the application server! This means that it can be used to download only links that are available from an external network!
To download code help, log in to the General section of the settings screen and click Get Code. One-time code is valid for 24 hours (or until a new code is generated)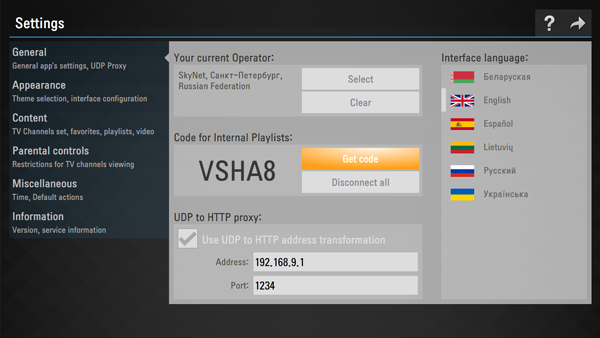 Enter the site
here
and click the Add Device button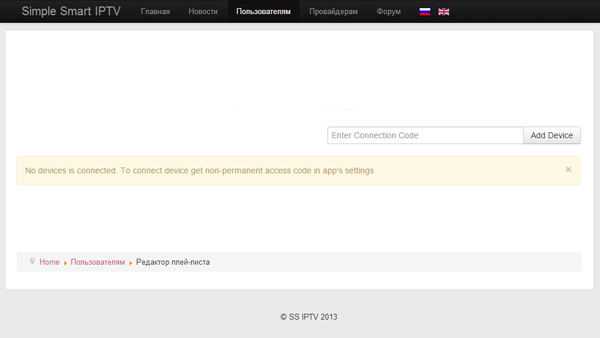 Then select on your computer, the playlist using the Open button and download by clicking the Save button
After downloading the playlist on the main screen of the application appears tyle My playlist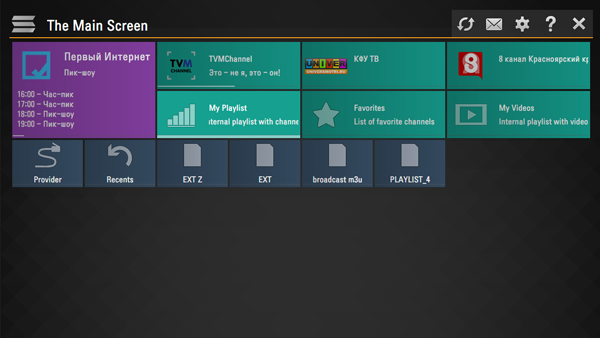 The channels in the playlist are displayed in the channel bar with logos.
Downloading the new playlist will overwrite the old one. If you need to download the playlist again via the site, you do not need to receive a new access code, provided you have not cleaned the cookies from your browser.
INSTALL SS IPTV APP - SS IPTV APK ANDROID HERE